Genesis 1:29-30 And Yahweh said, "Behold, I have given you every plant yielding seed that is on the face of all the earth, and every tree with seed in its fruit. You shall have them for food. 30 And to every beast of the earth and to every bird of the heavens and to everything that creeps on the earth, everything that has the breath of life, I have given every green plant for food." And it was so.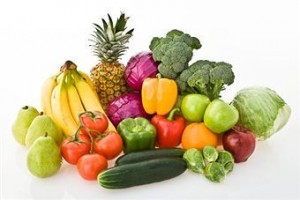 Notice that in the beginning of the verse Yahweh says "Behold, I have given you every plant yielding seed that is on the face of all the earth and every tree with seed in its fruit". There are so many levels of discussion here but we are going to stick to just a couple. Later in this verse, notice that HE seems to change and says "I have given every green plant for food" but doesn't mention it needing to yield seed. Does Yahweh change? Has HE decided one verse later that it doesn't matter if the plant yields seed or the tree fruit "bears seed" in order for it to be an allowable thing to eat?   Let's use the scriptures to see if it is possible that  Yahweh changes.
Malachi 3:6 For I am the Lord, I change not; therefore ye sons of Jacob are not consumed.
Well, there is the answer to that. Yahweh DOES NOT CHANGE. Why doesn't HE mention it must have seeds the second time then? It is because in verse 30 he is talking about what animals can eat.  They are given every green plant.  If HE already established which plants we can and can't eat, then there is no need for HIM to repeat Himself on this issue over and over again. If we know the green plant or fruit must yield seed, then we know from that point on we are to eat ONLY seed bearing plants and fruits. This was established from the beginning and will continue FOREVER. It will not change. Somehow Yahweh knows what plants are healthy for us. Our guess is that HE was pretty smart.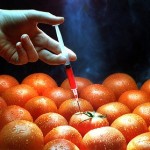 Now let's take this into today's society. There are many fruits and vegetables that are modified to prevent them from producing seeds. This means their yield is sterile. What things you might ask? Anything that a Bio-Tech company has produced in their laboratories is usually a sterile seed bearer; corn being the most common.  As of 11/08/2012, sweet corn is not modified but yellow corn is; it doesn't stop there.  Almost all HYBRID fruits and vegetables are sterile. This means they may bear the seed but the seed cannot produce another yield; be wary of this. Yes they may have a seed but Yahweh did not intend for us to modify HIS perfect creation. Seedless HYBRID Watermelons are another example. The list goes on and on and it is our duty to know what we are putting in our bodies according to this verse.
1 Corinthians 6:19-20 "Do you not know that your body is a temple of the Holy Spirit, who is in you, whom you have received from Yeshua? You are not your own; 20 you were bought at a price. Therefore honor God with your body,"
HE created our bodies and HE lives inside of us. The Ruach haKodesh lives inside of anyone that has Faith in the Messiah. So think about that every time you are about to put something in your body that HE has commanded we shouldn't. You are literally feeding our Messiah's Set Apart Spirit the very food HE commanded we avoid.  This includes stuff like Kelp or Seaweed.  They may seem and look like plants but they do not bear seed.  Why eat anything HE has commanded we don't?  Why ask why to the Master?  We should just follow HIS commands and throw away the fact that we are taught things are okay to eat now because we are a different culture.  We are not a "different" culture.  We may be different before we come into Faith but once we come into Faith we come into covenant with HIM and we are then all part of HIS Israel.  It is not our place to decide something is okay for us to eat that was commanded to abstain from.  HE wants us to be a "set apart" people.  That is why HE has commands.  HE wants people to instantly know we are believers by how we live .
"Always Learning"
Biblical Truth