We had this thought about our search into the Sacred Text known as the Bible.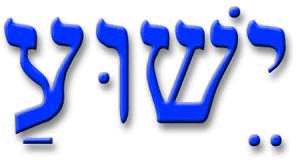 We often post things that most of mainstream Christianity has either never heard of or were taught a different way.  We do this because we would rather tell somebody the Truth of what we find through our research, have them get upset because it goes against everything that person was taught, rather than to face our Messiah knowing we taught the wrong thing.
James 3:1 Not many of you should become teachers, my brothers, for you know that we who teach will be judged with greater strictness
It isn't a matter of teaching what somebody believes, it matters that we teach what God believes… To teach doctrine is not teaching His word. It is simple; If we teach something that goes against scripture then we are teaching against HIM regardless of our intentions.
For example, if we were to ask a Pastor, Priest, or Rabbi about something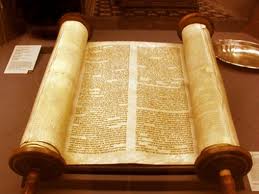 and he says "we teach" it this way but that isn't necessarily what the Bible says, it is wrong. Just like man-made Holy Days.  It is taught as scriptural and for HIM, yet the Bible says it isn't that way. So if one is teaching that way they are teaching against HIM even if they have the best of intentions.  So many people are given knowledge from HIS Ruach HaKodesh (Set Apart Spirit) yet they ignore it because it isn't what they want to hear or in most cases what they were taught.  We have to open up our eyes as believers and spread the TRUTH not some man-made theology or ideology.
Jeremiah 5:21 "Hear this, O foolish and senseless people,
who have eyes, but see not,
who have ears, but hear not.
Mainstream Christianity is doing the same today that the Israelites did during their days. They are not "hearing" his message and we are "blinded" by 1900+ years of teachings. We are told to search the scriptures for the TRUTH… In the Bible the Bereans were the best at searching the scriptures to make sure the message given by Paul was the message given by Yahweh in the Sacred Scrolls.
Paul and Silas in Berea
Acts 17″10 The brothers immediately sent Paul and Silas away by night to Berea, and when they arrived they went into the Jewish synagogue. 11 Now these Jews(Bereans) were more noble than those in Thessalonica; they received the word with all eagerness, examining the Scriptures daily to see if these things were so….
If we truly want to learn HIS way we have to open our lives up and live the way HE wants us to.  We have to show obedience to HIS commands and precepts and show Faith in HIS son, the one True Messiah.  If we do this we receive all the blessings HE promises.  We, at Biblical Truth, never lived our lives HIS way until about 2010.  When we opened up and let HIM lead and then studied HIS text we learned a different message than what we were taught.  Our lives have been transformed and we just want to get the info out there so everybody can learn what we have learned.  We don't charge money and we don't expect anything for putting our research out there.  We just want more believers to know that HIS way is much different than mainstream Christianity teaches.
"Always Learning"
Biblical Truth